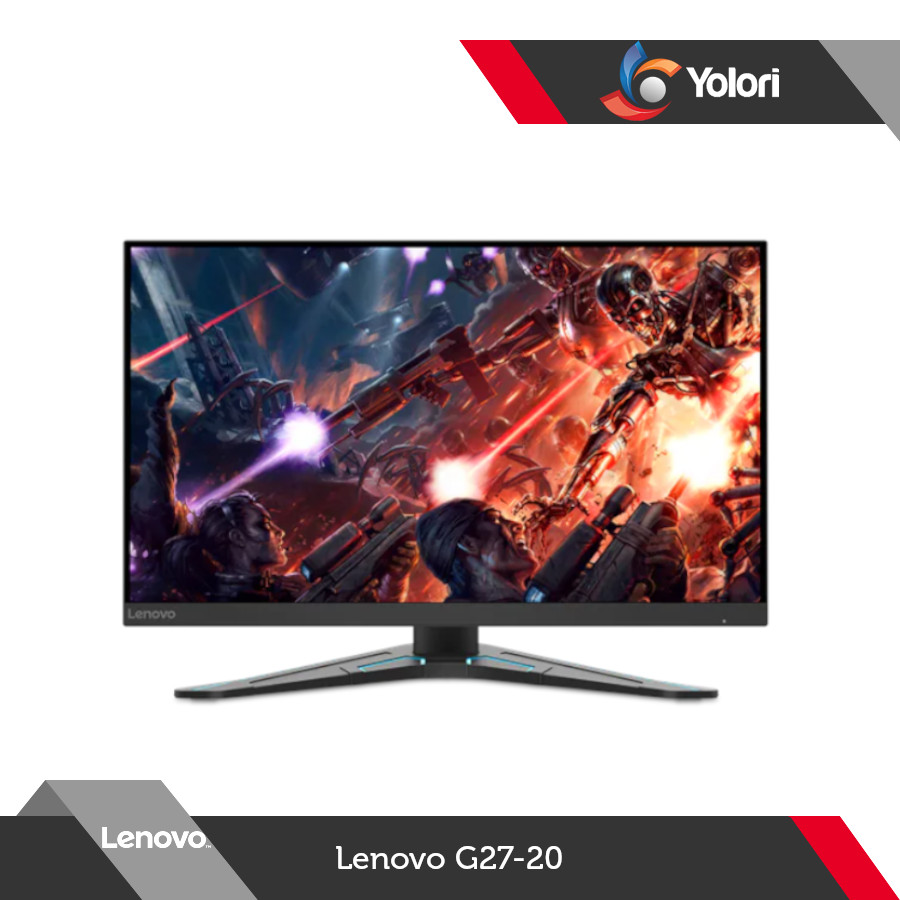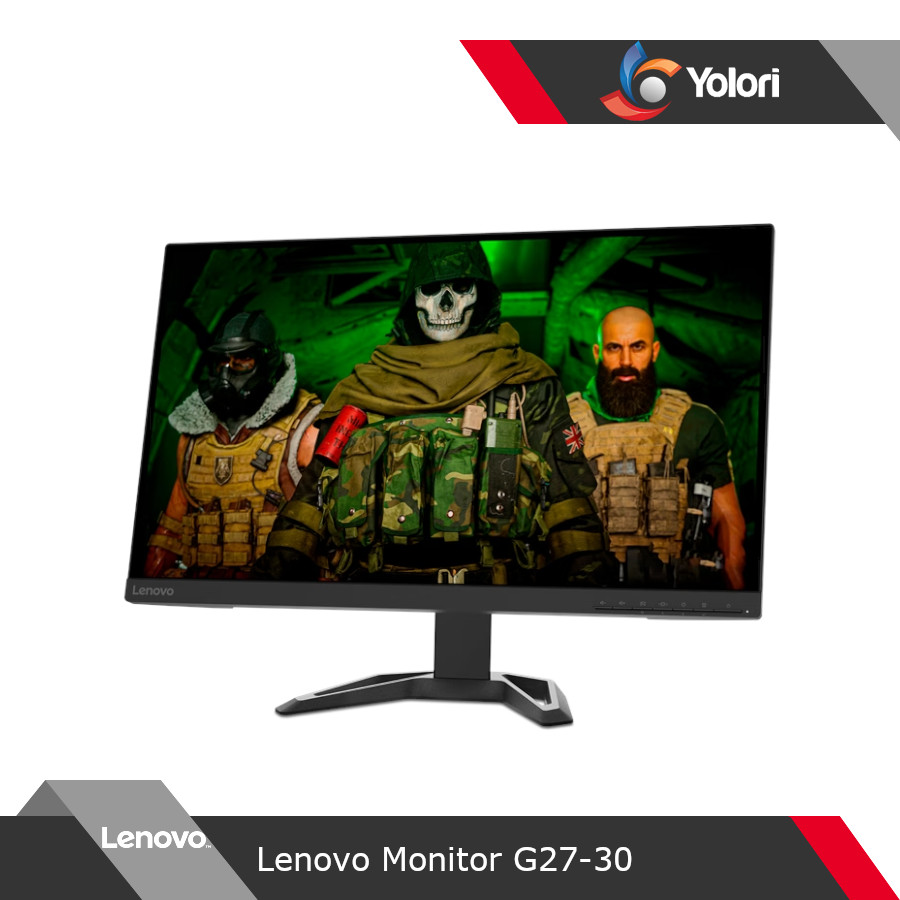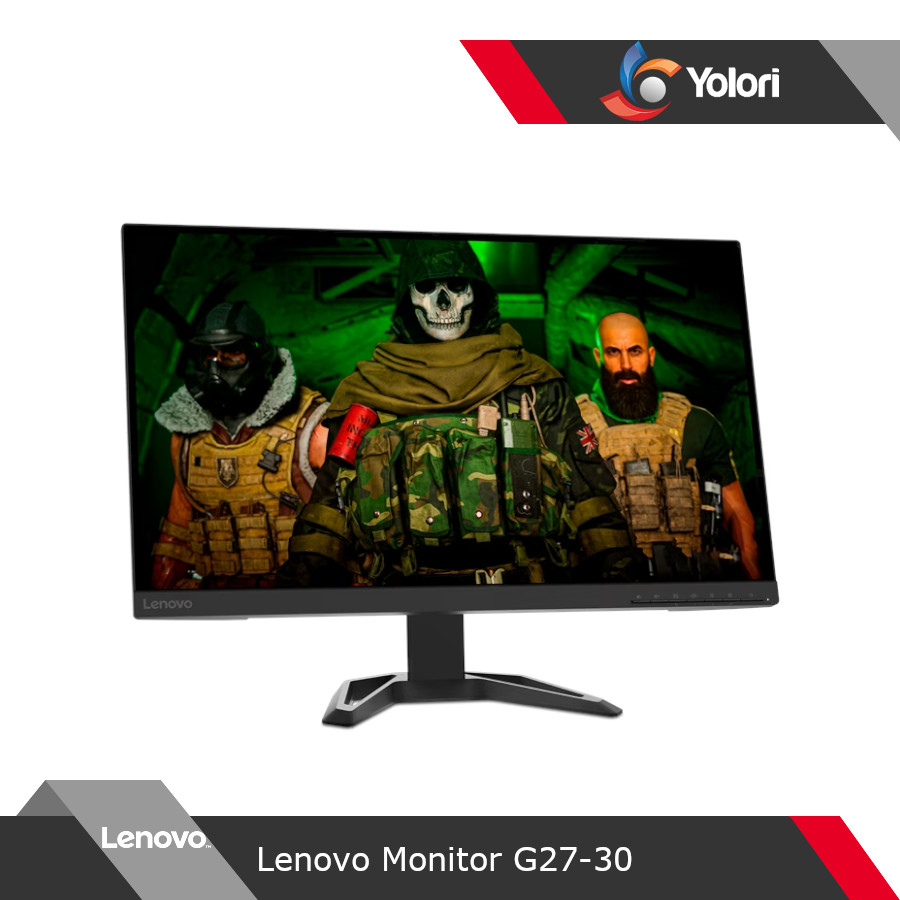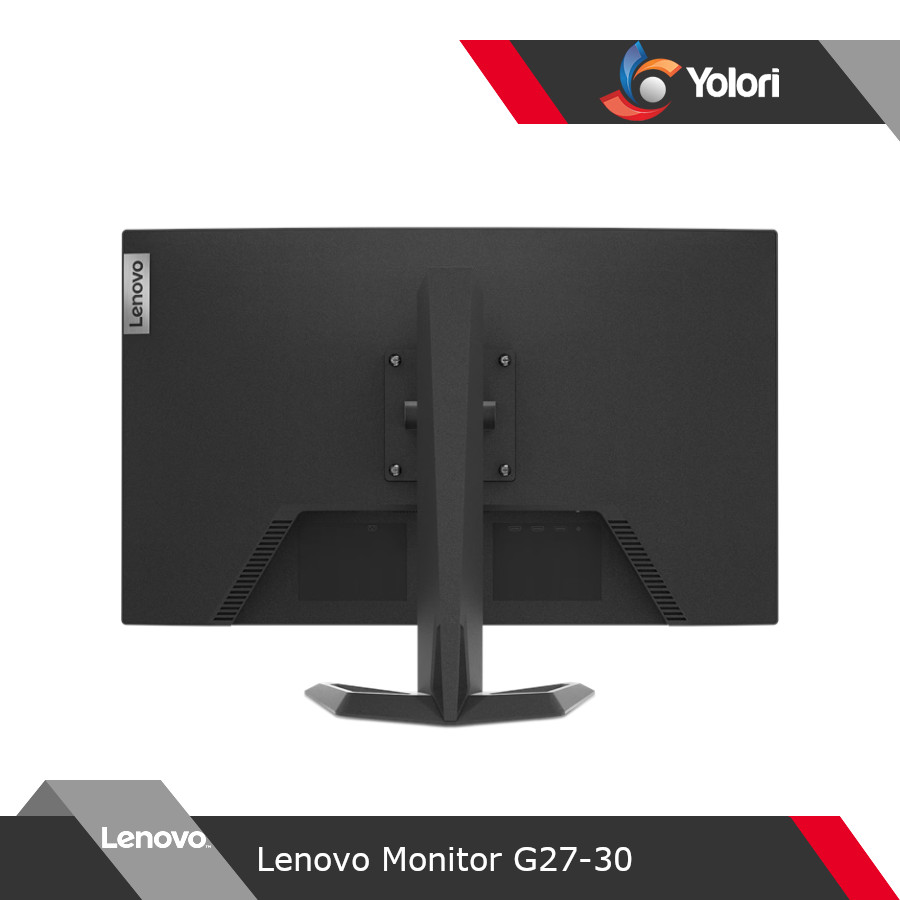 Lenovo Monitor G27-30 27 Inch
Display Size : 27″
View Area : 596.7×335.7 mm
Panel : Vertical Alignment
Backlight : WLED
Aspect Ratio : 16:9
Resolution : 1920×1080
Pixel Pitch : 0.311×0.311 mm
Dot / Pixel Per Inch : 81.72 dpi
Product Description
Monitor Lenovo G27-30: Pengalaman Gaming yang Memukau
Lenovo Monitor G27-30 Monitor komputer telah menjadi salah satu komponen penting dalam pengalaman bermain game yang lebih baik. Lenovo, perusahaan terkemuka dalam industri teknologi, memahami kebutuhan para gamer yang ingin tampilan yang luar biasa untuk mendukung permainan mereka. Salah satu solusi mereka adalah monitor Lenovo G27-30, sebuah perangkat yang telah dirancang khusus untuk pengalaman gaming yang memukau.
Resolusi Tinggi
Lenovo Monitor G27-30 Salah satu fitur terkemuka dari monitor Lenovo G27-30 adalah resolusi tingginya. Dengan resolusi Quad HD (2560 x 1440 piksel), monitor ini memberikan gambar yang sangat tajam dan jelas. Ini berarti Anda dapat melihat setiap detail dalam game Anda dengan sangat baik, memberikan keuntungan tambahan dalam permainan.
Kecepatan Pembaruan Tinggi
Lenovo Monitor G27-30 Penting dalam permainan adalah tingkat pembaruan layar yang tinggi, dan monitor ini memberikan tepat itu. Dengan tingkat pembaruan mencapai 165Hz, Anda dapat menikmati pergerakan yang sangat halus dalam permainan, mengurangi tearing layar dan stuttering yang mengganggu.
Waktu Respon Cepat
Lenovo G27-30 memiliki waktu respon yang cepat, biasanya 1ms atau kurang. Ini sangat penting dalam game yang cepat, karena mengurangi efek ghosting dan blur, memastikan bahwa pergerakan Anda ditampilkan dengan sangat baik.
Teknologi Sinkronisasi Frame
Monitor ini mendukung teknologi AMD FreeSync Premium, yang mengurangi tearing layar dan stuttering, memberikan pengalaman gaming yang lebih mulus. Dengan teknologi ini, Anda dapat merasakan respons yang lebih cepat dari monitor, yang penting dalam game yang membutuhkan reaksi cepat.
Mode Gaming Khusus
Lenovo G27-30 dilengkapi dengan mode gaming khusus yang memungkinkan Anda mengoptimalkan pengaturan layar sesuai dengan jenis game yang Anda mainkan. Anda dapat menyesuaikan kontras, warna, dan waktu respon agar sesuai dengan preferensi Anda.
Desain yang Keren
Monitor ini juga menonjol dengan desain yang keren. Dengan bingkai tipis dan pencahayaan LED RGB yang dapat disesuaikan, Anda dapat mengintegrasikan monitor ini dengan gaya permainan Anda atau ruang kerja Anda.
Konektivitas yang Fleksibel
Lenovo G27-30 memiliki konektivitas yang cukup, dengan port HDMI, DisplayPort, dan beberapa port USB yang memudahkan Anda menghubungkannya ke berbagai perangkat gaming, konsol, atau komputer.
Kemampuan Penyesuaian
Anda dapat menyesuaikan sudut pandang dan ketinggian layar untuk kenyamanan Anda saat bermain game. Ini memastikan bahwa Anda dapat menemukan posisi yang paling nyaman selama sesi gaming panjang Anda.
Spesifikasi
PERFORMANCE
Display Size 27″
View Area 596.7×335.7 mm
Panel Vertical Alignment
Backlight WLED
Aspect Ratio 16:9
Resolution 1920×1080
Pixel Pitch 0.311×0.311 mm
Dot / Pixel Per Inch 81.72 dpi
View Angle (H / V) 178 / 178
Response Time 1 ms (MPRT) / 4 ms (Extreme mode) / 6 ms (Typical mode) / 14 ms (Off mode)
Color Support 16.7 Million
Refresh Rate 165Hz
Brightness 350 cd/m²
Contrast Ratio 3000:1
Color Gamut 99% sRGB, 90% DCI-P3
Screen Surface Treatment Anti-glare
Speakers 3Wx2
Power Consumption (Typical / Maximum) 21W / 52W
Power Adapter Integrated
DESIGN
Stand Tilt, Height Adjust Stand
Case Color Raven Black
Side Bezel Width 2 mm
Dimensions with Stand (HxWxD) 529×614.1×239.2 mm / 20.83×24.18×9.42 inches
Weight (Including Stand) 5.8 kg / 12.8 lbs.
Mounting Supports VESA mount 100mm
SOFTWARE
Operating System Support Windows® 10, Windows 11
CONNECTIVITY
Video Connector 2x HDMI® 2.0, 1x DP 1.4
ACCESSORIES
SERVICE
Only logged in customers who have purchased this product may leave a review.